Acutrace – Stand #D09
Bio to Follow
_________________________________________________
Association of Energy Engineers – Stand #J06
Bio to Follow
_________________________________________________
Business Solutions Magazine – Stand #F04
Business Solutions magazine has established itself as a valuable source of news and information for senior management within business in Ireland. Over 6,000 key decision makers within both the public and private sector rely on Business Solutions to provide them with the latest trends and technologies, outsourcing options, design & build, managed services and data centre or large computer room management. Business Solutions informs IT Directors, MD's and CEO's up to date with all the important changes, challenges and developments within cloud computing, managed services and data centre's within Ireland.
Business Solutions magazine is an editorially independent publication written by an editorial team with years of experience in this sector. The publication is written by acknowledged experts in their fields and provides IT Directors, MD's & CEO's with an insight into the latest technologies and services available within:
Cloud Computing
Managed Services
Data Centre's (Colocation)
Small 2 Medium Server Rooms
For further details please visit: www.businesssolutionshub.com
_________________________________________________
Calor Ireland – Stand #O01
Bio to Follow
_________________________________________________
Certification Europe – Stand #P01
Certification Europe was founded with the simple aim of providing a certification service which goes beyond simply ticking the boxes. We wanted to provide a service which went beyond the grey, unemotional check-list approach to auditing and inspection which has typified the industry for far too long. As a result, we have constantly endeavoured and will continue to strive to introduce new, cutting edge and innovative approaches to meet the needs of our clients.
Our innovation is not just bounded to the delivery of our service, as an organisation we have always sought to push the boundaries of certification by pioneering the certification of new standards in both the national and international marketplace.
We strive at all times to provide first class customer service and to go the extra mile in everything we do for our clients.  We want to ensure that customers feel that through our work, our company has positively contributed to the success of their organisation in a positive and supporting way. Our aim is to give you an advantage over your competitors through your ISO training, certification and consistent implementation of management systems best practices.
_________________________________________________
Clearpower (Renewables & Environment) – Stand #N01
Clearpower Ltd are a leading renewable energy company (renewables division of DCC plc and Flogas Ireland).
Want to make the switch to biomass for heating from oil or gas and reduce your carbon footprint and generate an extra revenue stream for your business?
Talk to Clearpower today about the new Support Scheme for Renewable Heat (SSRH) and how it could generate up to €900k for you business over the 15 years of the scheme.
Contact info@clearpower.ie | ger.devlin@clearpower.ie | 01 462500 | 085 871 7030 | www.clearpower.ie
We offer the following services to our clients;
• Biomass Boiler Installation – Turnkey Solutions
• SSRH application submission
• Tailored Maintenance Packages – Biomass Boilers
• Biomass Supply – Woodchip and Wood-Pellets – WFQA Certified
• Solar PV – Ground & Roof Mounted Installations
• Energy Consultation Services including Energy Audits and Feasibility Studies
• Solid Fuel – Seasoned Firewood & Wood Briquettes
• We are ISO 9001, 14001 and 45001 Accredited
_________________________________________________
Codema – Dublin's Energy Agency – Stand #L03
Codema is Dublin's Energy Agency and aims to accelerate Dublin's low-carbon transition through innovative, local-level energy and climate change policy, planning and projects, in order to mitigate the effects of climate change and improve the lives of citizens.
We aim to achieve this by:
– Working with the four Dublin Local Authorities in leading and influencing the low-carbon transition
– Making innovative energy projects mainstream with wide-scale impact
– Influencing national and European policy through our on-the-ground knowledge of best practice models in Europe
– Supporting networks of communities in developing a low-carbon energy model
– Identify and champion best-practice, low-carbon transport and building solutions
For further information, please visit www.codema.ie
_________________________________________________
Digren Limited – Stand #J14
Digren Energy Management was established in 2012 delivering energy management and procurement services to commercial customers. We provide a comprehensive range of energy management services – auditing, monitoring, analysis, procurement and energy services.
We publish independent price assessments for matured and emerging natural gas markets, as well as in-depth analysis on price drivers. We access the latest robust price assessments. We assess price drivers and fluctuations. Support client contracts and negotiations by showing our findings. We respond quickly to market changes with our in house trading and market intelligence.
We provide turnkey energy reduction projects and funding solutions. We work throughout Ireland and the UK.
_________________________________________________
Environment & Energy Management – Stand #H02
Environment & Energy Management is Ireland's leading publication dedicated to every aspect of environmental management and energy efficiency at industrial, commercial and municipal levels. For over 11 years Environment & Energy Management has provided it's growing readership (now 12,000) with analysis and insight into the latest technologies and services available within Ireland, while our editorial team focus heavily on investment, business profiles and the future of the energy sector in this country.
As a publication written by acknowledged experts in their fields, Environment & Energy Management is disseminated to a controlled and targeted readership of over 12,000 key decision makers in Central & Local Government, the Professional/Services Sector (including Environmental Consultants, Engineers, Laboratories, all Third Level and other training/research Organisations, the Legal Profession and Agencies specialising in environmental protection and energy efficiency) – and, with particular attention to Small & Medium Enterprises, all sectors of Irish industry as follows: Food & Beverage; Pharmaceutical; Chemical; Medical; Electronics; Plastics; Packaging; Motor & Transport; Finance & Insurance; Textiles; Agriculture and Tourism. For further details visit: www.eandemanagement.com
_________________________________________________
Ermen Systems Ltd  – Stand #E01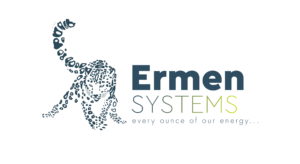 Ermen Systems will be exhibiting a range of innovative products and systems that contribute to Lean Construction, in the areas of Energy, Water and Environment.
These include:
Water: Corrosion and Limescale solutions through Non Chemical technologies
Pollution: Spill Containment and Pollution control utilising Solar technology
Pipe Systems: Bio-degradable, Toxin free polymers with extremely low smoke emissions and reduced labour
Energy: HVAC and Lighting
_________________________________________________
GMS Insulations – Stand #I01
Bio to Follow  
_________________________________________________
Lean Construction Ireland – Stand #D02
WHO WE ARE… Lean Construction Ireland is an all-island, independent, and voluntary not-for-profit association whose members passionately believe that Lean Thinking & Practices can enable and sustain enhanced effectiveness, efficiency, productivity, and profitability for the Irish Construction Sector, Clients, and Supply Chain.
WHAT WE DO… Lean Construction Ireland leads a community of learning and practice that promotes the application of Lean Thinking & Practices throughout the Irish Architecture, Engineering, Construction (AEC) sector so as to realise value-add for all stakeholders in the value chain. It supports the free and open exchange of knowledge, information, and experiences around good practices and case studies. It also supports ongoing research into Lean practices nationally and globally, their application to AEC, and their sharing with the wider Lean Construction Ireland Community. It is aligned to LCI USA.
CORE VALUES… Collaboration. Leadership. Teamwork. Commitment. Knowledge. Innovation. Integrity.
_________________________________________________
Photonomi Energy Ireland – Stand #H07 & H08
Bio to Follow
_________________________________________________
Powerpoint Engineering – Stand #E04
Powerpoint Engineering is your one stop shop for all Electrical Test, Monitoring & Safety related products, services & training. With an ever increasing duty on employers to ensure the safety & welfare of people at work, we offer expert technical advice, quality products & customised solutions to meet your requirements.
Supplying the market since 1996, we are industry experts in the provision of Power Quality & Energy Monitoring Solutions, Substation Safety Equipment, Lockout Tagout Equipment, Arc Flash PPE, Substation Test Equipment, Cable Jointing & Tooling, Cable Testing & Fault Location, Electrical Test Instruments,PAT Testers,Thermal Imaging Cameras and Calibration & Repair.
We also provide various specialist electrical services including Power Quality Monitoring Surveys,Energy Monitoring Surveys,Energy Metering System,Partial Discharge Surveys,Insulating Oil Analysis,LOTO Customisation,Thermal Imaging Surveys & Cable Fault Location.
As a Registered Training Provider with Engineers Ireland, we are the main providers in Ireland for certified Thermal Imaging Training,PAT Training,Lockout Tagout Safety Training,Arc Flash PPE Training & Electrical Appreciation Training.
_________________________________________________
ResourceKraft – Stand #G11
ResourceKraft specialises in technology-driven end-to-end solutions, designed to assist organisations transform their approach to energy management and turn energy data into business opportunities.
_________________________________________________
Smart M Power Co – Stand #L05
Unlocking the vast quantities of latent Grid-Edge flexibility to support distributed energy production is perhaps the biggest future innovation to electricity markets. Smart M Power Co. (MPOWER) is a dedicated Energy Community Utility having developed an innovative solution based on a new concept: 'disturbance-neutral communities'. Such communities respond autonomously, i.e. with minimal or no interaction with the DSO, to disturbances from production hosted by that community. These Positive Energy Districts (PEDs) combine flexible prosumers to create regulated Disturbance Neutral 'Community Grids', with minimal disruption to DSOs. Community Grids are operated by Community System Operators (MPOWER & co). Powered by Digital & Cloud Technology, organised prosumers implement dynamic, local markets, integrated by advanced intelligent controls, spanning energy sources, in fully inter-connected Community Grid systems. MPOWER enables more electricity to be produced, or recycled, within Positive Energy Districts (energy communities) without disturbing the reliable, secure and economic distribution of energy while accelerating the Energy Transition towards a Zero Carbon Energy Future.
_________________________________________________
SmartWater.ie – Central Solutions – Stand #M01
SmartWater.ie is an initiative of the Large Water Users CoP and Central Solutions, the focus of which is to provide support to firms across all sectors to address corporate water stewardship in their operations. The main components of the programme are:
• The Large Water Users Community of Practice, a forum for exchanging new ideas around corporate water stewardship
• A suite of innovative supports & tools to help firms reduce their water use and address water related risks
• Access to grant-aided Water Stewardship training subsidised by Skillnet & the Department of Education
• Assistance in addressing financial, reputational, regulatory & operational water challenges
• Up to date information & member focused quarterly meetings
The Large Water Users Community of Practice (CoP) has a membership of over 200 of the largest production and service facilities across Ireland along with key national stakeholders such as EPA, Enterprise Ireland, IDA, Irish Water, Bord Bia and BIM.
For more information and to join the Large Water Users Community of Practice, please visit: www.smartwater.ie
_________________________________________________
Sustainable Energy Authority of Ireland (SEAI) – Stand #L01
SEAI is Ireland's national sustainable energy authority. We work with householders, businesses, communities and government to create a cleaner energy future. Discover our vision, values, and strategy.
Our vision
Our vision is for Ireland's energy to be sustainable, secure, affordable, and clean. To achieve this, Ireland must use less energy, move to clean energy, and innovate to create new solutions to meet our energy needs. Leading the transition to smarter and more sustainable energy activities is central to what we do.
Why sustainable energy?
Sustainable energy improves people's lives, brings comfort and convenience, and addresses environmental challenges. It is also beneficial to our economy, creating and protecting jobs. Our role is to help homes, businesses, communities, and industry to be more energy efficient. We also support the development of clean energy technologies.
_________________________________________________
Symphony Energy – Stand #J07
Bio to Follow
_________________________________________________
Target Energy – Stand #N04
With the requirements of the energy efficiency directive bedding in ISO 50001 is becoming more popular and Target Energy continues as a market leader in this space.We have been active both in Ireland and overseas in assisting our clients develop management systems that are effective in delivering energy savings and practical in application.
Competency is becoming a requirement for energy professionals to be able to clearly demonstrate and Target Energy continues to lead the way in delivering the association of energy engineers (AEE) world leading certified professional courses including CEM, CEA, CMVP, CBCP and CWEP.
Ireland's leadership in the field of energy management has again been recognised with Ian Boylan being elected as the President of the Association of Energy Engineers for 2017.  Ian is the second non- American to be elected to this position in its 40 year history.
Watching for 2017 as there will be some exciting new developments in this exciting field of energy management and Ireland and Target energy will be to the forefront of the new development activities.
_________________________________________________
Vivid Edge – Stand #J11
Bio to Follow
_________________________________________________
Please click here for full Sponsorship information pack.